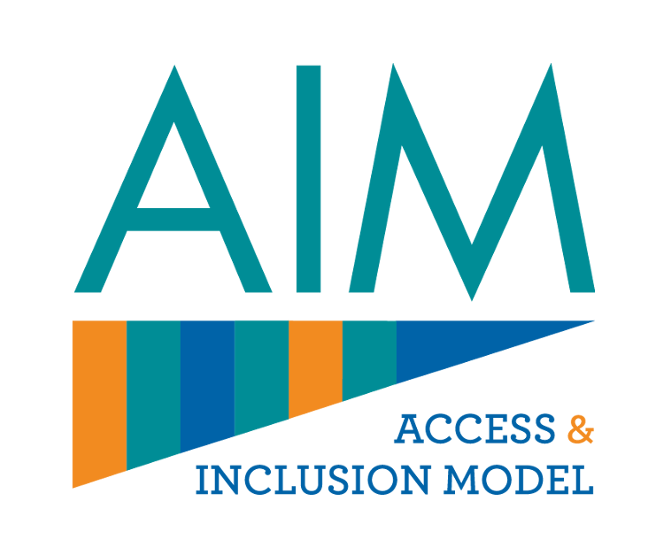 The Access and Inclusion Model (AIM) is a model of supports designed to ensure that children with disabilities can access the Early Childhood Care and Education (ECCE) programme.  Its goal is to empower service providers to deliver an inclusive pre-school experience, ensuring that every eligible child can fully participate in the ECCE programme and reap the benefits of quality early years care and education.
AIM is a child-centred model, involving seven levels of progressive support, moving from the universal to the targeted, based on the needs of the child and the service provider. 
Detailed Information on all 7 levels can be accessed on www.preschoolaccess.ie
Service providers can access more information http://www.preschoolaccess.ie/sample-sub-page/
Frequently asked questions on the Model are availablehttp://www.preschoolaccess.ie/faqs/
LCCC would like to remind early childhood services and parents that there will be no change in current HSE supports for children with SEN. See CCI Statement below:
CCI Statement
It is the understanding of Childcare Committees Ireland-  as advised by DCYA, that no current HSE supports for children in pre-school services are to change for at least the first ECCE year September 2016 – June 2017. It was collectively agreed by the cross sectoral group (DCYA/DOH/DOE) that all existing supports, as previously provided by HSE,  will remain until new supports, currently in development across AIM levels 1-7  are embedded and evaluated.  Due to the multifaceted nature of the AIM implementation process, it is possible that this could extend to year 2/3 before any changes to existing supports are made. When a cross sectoral decision is made to withdraw existing health funded supports, this will be carried out on a phased basis. At this time it is too early in the process to determine when this will be in terms of a specific date.
Please inform Longford County Childcare Committee if you are experiencing difficulty in this area.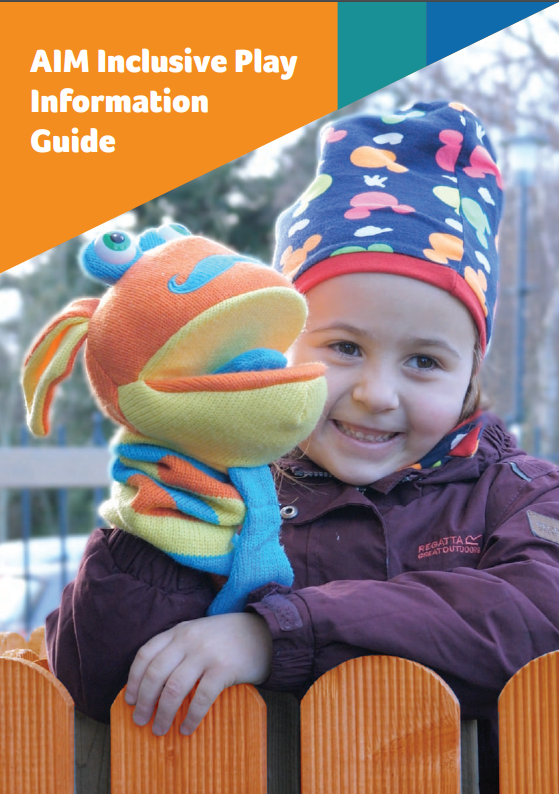 About AIM Inclusive Play (2018)
AIM Inclusive Play is the latest addition to the suite of AIM Supports. 
AIM Inclusive Play is a set of resources to support inclusive practice within pre-school settings. These resources, which include equipment, toys and materials, also support the development of coordination and audio, visual and tactile skills among all children, and in particular, children with a disability. 
All pre-school rooms delivering the ECCE Programme across more than 4,000 pre-school settings nationally will receive these resources. AIM Inclusive Play offers the potential to support the implementation of all levels of AIM. 
Many elements of Síolta and Aistear can also be supported by the effective use of these resources. More broadly, AIM Inclusive Play reinforces an important message – that children's play is a vital ingredient of childhood, essential for both growth and learning and an integral element of high quality pre-school provision. 
The potential uses of the resources are far reaching. Pre-school practitioners are encouraged to engage with and reflect on how these resources can be best used with children in their own setting.
Dr. Katherine Zappone, Minister of DCYA
For a guide to these resources, please click here.