08.06.21 AIM website- Redesign
We are happy to share the re-design of the Access and Inclusion Model (AIM) website: www.aim.gov.ie. The website was designed with accessibility in mind, with feedback from parents, providers, agencies and other departments. On the AIM website, parents and pre-school providers can access up to date information on the AIM programme, the supports offered and how to apply.
31.05.21 AIM Update
​AIM Level 4 and Level 7 Application Supports
The application process for AIM Level 4 (expert early years educational advice and support) for the 2021/22 pre-school year is now available on Hive.  Where required, Level 7 (additional assistance in the pre-school room) can be requested as part of the Level 4 application.  Further guidance on the application process can be found here.
AIM Level 5
The application process for AIM Level 5 for the 2021/22 pre-school year will remain on PIP and will open for applications on Friday 14th May at 10am.  Applicant guidelines can be found here.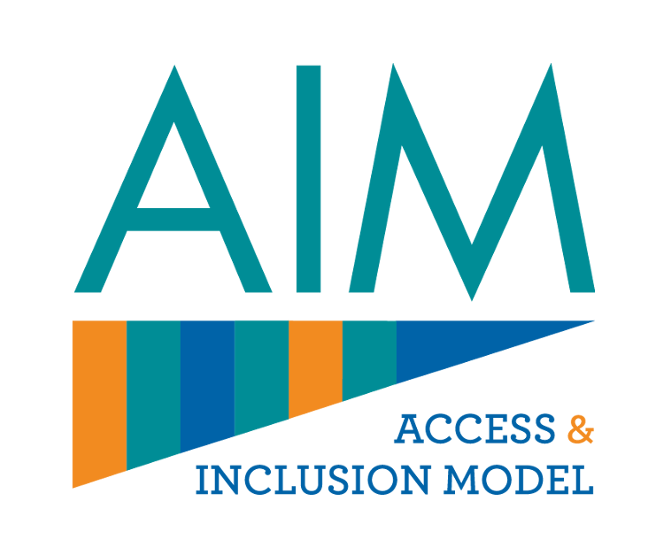 Access and Inclusion Model

 

(AIM)
This is a model of supports designed to ensure that children with disabilities can access the Early Childhood Care and Education (ECCE) programme.  Its goal is to empower service providers to deliver an inclusive pre-school experience, ensuring that every eligible child can fully participate in the ECCE programme and reap the benefits of quality early years care and education.
AIM is a child-centred model, involving seven levels of progressive support, moving from the universal to the targeted, based on the needs of the child and the service provider.