https://www.gov.ie/en/organisation/department-of-children-equality-disability-integration-and-youth/
For Providers
TWSS & TWSCS
Phase 2
TWSCS Application Guidance Document
For Childminders
Any updates for childminders, we've included under the childminders subtab 'Reopening Support'.
May 2020- The Department(DCYA) is currently working on advice and guidance for Childminders along with their work in supporting service providers for reopening during Phase 3 – June 29th.
To support this reopening and in order for the Department to have a detailed understanding of issues facing childminders at this time, the DCYA has created a separate survey for all childminders to complete. If you are a childminder and would like to complete this survey, please follow this link https://www.surveymonkey.com/r/N6GKYT3.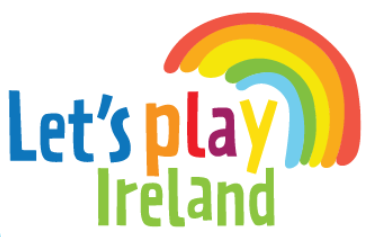 For Parents
A key element of that support comes under First 5, the Government's strategy for babies, young children and their families, and includes play and learning resources for children under 6.
These online resources are being hosted on the First 5 website, www.first5.gov.ie, with ideas and activities under the themes of Aistear, the Early Childhood Curriculum Framework.
As well as activities for parents to enjoy with their children, the online resources also give tips on supporting children with their feelings, and ideas and activities for learning through play.
A number of early years organisations have been working together to support the development of these resources, including Early Childhood Ireland, the National Childhood Network, and Better Start. Early Childhood Ireland has prepared a number of videos on behalf of the Department which include early learning and care providers and specialists. These videos, in the "Preschool at Home" section of the First 5 website, aim to inspire families to discover the learning and play that can take place at home.
We hope the ideas on the website will encourage parents to support their children to use their imagination and own experiences to explore and make new discoveries – from role play, to creative arts, to light play, to malleable materials and many more… The website includes ideas for how to use resources that can be found at home.
The other site you will be interested in is the Let's Play Ireland initiative; https://www.gov.ie/en/campaigns/lets-play-ireland/
Let's Play Ireland is a government-led initiative aimed at promoting play for all children living in Ireland during the COVID-19 emergency. The website is packed full of useful ideas and information for children and their families.