Our Staff provide advice and assistance to existing and potential Childcare providers, to Childminders and those thinking of Childminding, and to parents, on all childcare issues for children between the ages of 0 and 14.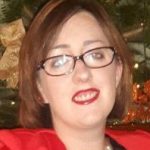 Lorraine Farrell – A\Coordinator
Lorraine Farrell has worked as part of the LCCC team since August 2015 and in June 2017 was seconded to the role of Acting Coordinator. Lorraine has overall responsibility for Longford County Childcare Committee and her main role is to develop and drive forward its strategic goals for the development of early years within the County.  Lorraine has studied a Degree in Early Childhood Care & Education from Dublin Institute of Technology and a Masters in Leadership & Advocacy in Early Childhood Education from Sligo IT.
Lorraine owns her own sessional service and has tutored at FETAC and QQI Levels 5 & 6 for more than 7 years.
You can contact Lorraine on 043 3342505 or via lorraine@longfordchildcare.ie
Bernie Greene – Support & Development Officer
Bernie Greene has worked as part of the LCCC team since August 2002 and hold qualifications in business and training. My job entails working closely with childcare services within Co Longford in developing their policies and procedures, delivering training and information workshops, administering the government childcare funding programmes, applications for funding, financial and impact reporting, adhering to childcare regulations with Túsla, working with services on compliance for Pobal audits and Department of Education inspections, and so much more.   I deliver Quality training in line with Síolta and Aistear, and all quality and financial related childcare themes such as regulations, policies and procedures, fee payment policies in line with ECCE.  I  work closely with Co Longford services with linking their service practice and curriculum to Síolta and Aistear, and with the childcare regulations. I work closely as part of a team in the implementation of our annual local implementation plan.
You can contact Bernie on 043 3342505 or via bernie@longfordchildcare.ie
Maudie Kenny – Administrator
Maudie joined the LCCC team in October 2007 having previously been employed in Roscommon  CCC since July 2002 in a similar role. She is responsible for the smooth running of the office in relation to reception, payments, supplies, dealing with providers of childcare, local and statutory agencies and the general public. She works closely with the Manager in preparation of budgets and financial management and supports the team on an ongoing basis.  She has qualifications in Management, Business and Psychology.
You can contact Maudie on 043 3342505 or via  maudie@longfordchildcare.ie
Edel Shanley – Clerical Support Worker
Edel has worked with LCCC team since October 2016. Edel has studied a degree in Early Childhood Teaching and Learning at Maynooth University, as well as holding a Bachelor of Arts degree (Geography and Maths Studies) also at Maynooth University, and has also completed a diploma in Montessori teaching from Portobello College.
Edel has worked in early years from 2009 until 2016.
You can contact Edel on 043-3342505 or via enquiries@longfordchildcare.ie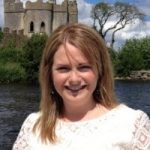 Eimear Carron – National Lead -Support & Information
Eimear Carron has worked for LCCC since June 2008 and was appointed as County Childcare Manager for Longford in January 2013. In June of 2017 Eimear was seconded to the Department of Children and Youth Affairs to work as the National Lead on Support and Information. This is a secondment of two years.   Eimear has studied at National College of Ireland (NUIG), Queen's University and the Ulster University, while continuing to partake in opportunities for continued professional development and reflective practice.  Early Intervention and quality provision are two of the main topics Eimear is focused on in her role as Manager.
You can contact Eimear on 043 3342505 or via eimear@longfordchildcare.ie