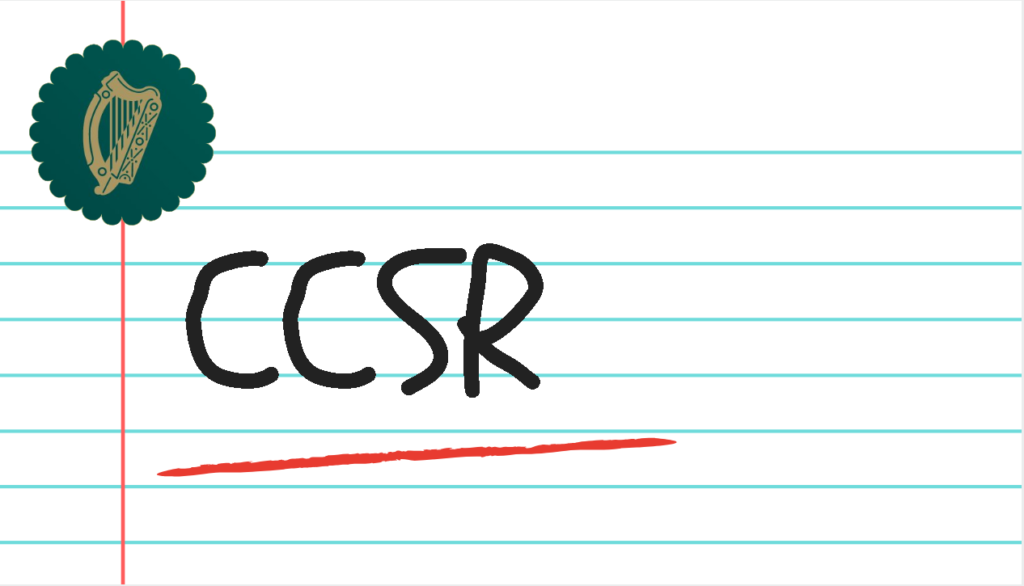 Overview of CCSR
As per a government approval, the Minister for Children and Youth Affairs supported a decision to increase Ireland's resettlement quota to cater for up to 4,000 Programme Refugees. To support the Programme Refugees (PRs) in their resettlement and integration into Irish society, the need to provide dedicated childcare funding was recognised. Childcare funding was incorporated into the existing CCS and CCSP Programmes to enable parents to attend a language and orientation course within their reception centre for eight weeks and then a full year following their move into the community (i.e. 60 weeks in total) at a flat rate of €145 per week, for part-time childcare (up to 5 hours per day), over 4 days per week for each approved child (all preschool children aged 0 – 5yrs and school aged children 6 – 12yrs for primary school holidays periods only) for the eligible duration of their childcare place. Originally, there were two strands of Programme Refugees; however, with effect from 26 June 2017, the two strands have been aligned into one.
Eligibility for CCSR
Age of eligible child
Participating pre-school going children must be between 0 and 5 years old on their start date.
School-aged children (between 6 and 12 years) can access childcare for the primary school holiday periods only.
CCSR Programme Rules
Required documents/information
Parent/s must supply a completed eligibility letter submitted and signed by the Department of Justice and Equality. Template available on the PIP Homepage www.pobal.ie
Types of Places under the CCSR Programme
Only part-time places (between 3hrs 31mins and 5 hrs) are provided under the CCSR programme.
Tusla Registration
Service providers must be registered with Tusla for the part-time session in order to be funded for same.