Early Years Capital Grants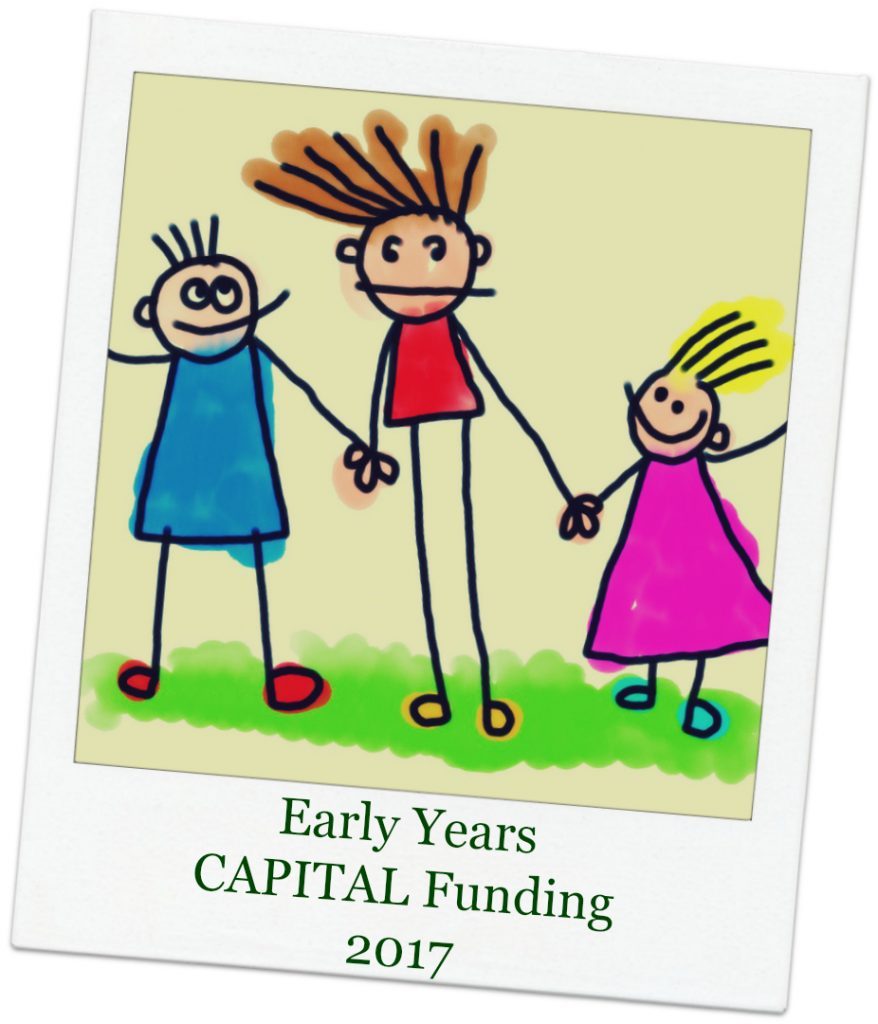 The Early Years Capital Grants are grants that the government have been opening up applications for each year for Early Years Services. These have been available to both private and community services. These are generally available at the same time of year, either March/April. Each Year these grants are directed to different areas of quality within the sector. This year (2017) in particular, 
Capacity
One aim is to enable the expansion of early years services in areas of greatest need, where it is evident that supply is not meeting demand. This year's programme will include and support the expansion of places for 0-3 year olds as well as increasing the number of ECCE rooms. It is anticipated that demand for places will continue to rise due to the expansion of the Early Childhood Care (ECCE) and the announcement of the Affordable Early Years Service Providers Scheme in the 2016 budget.
Sustainability
Alongside increasing the number of places in services, it is important that buildings, specifically community services that received large capital investment in the past, remain fit for purpose and are energy efficient. This year's programme will include opportunities for investment in works, which will contribute to improving sustainability by reducing the energy and building maintenance costs in the short term.
Quality
The quality initiative component of the capital grant this year aims to provide opportunities for children to play outdoors in a way that promotes physical development, provides health benefits and facilitates children to learn about risks and challenges in a natural and safe environment. This initiative is targeted at smaller services, particularly those in disadvantaged areas who have not previously availed of such funding.
WHEN THE GRANTS ARE AVAILABLE, WE WILL UPDATE YOU(SERVICE PROVIDER) VIA EMAIL WITH ALL THE INFORMATION FOR THE YEAR AND GUIDELINES. WE WILL ALSO POST UPDATES ON OUR SOCIAL MEDIA ACCOUNTS OF SUCH NEWS. 
If you would like help with your Early Years Grants application, Longford CCC are here for support and are happy to help you with your application.